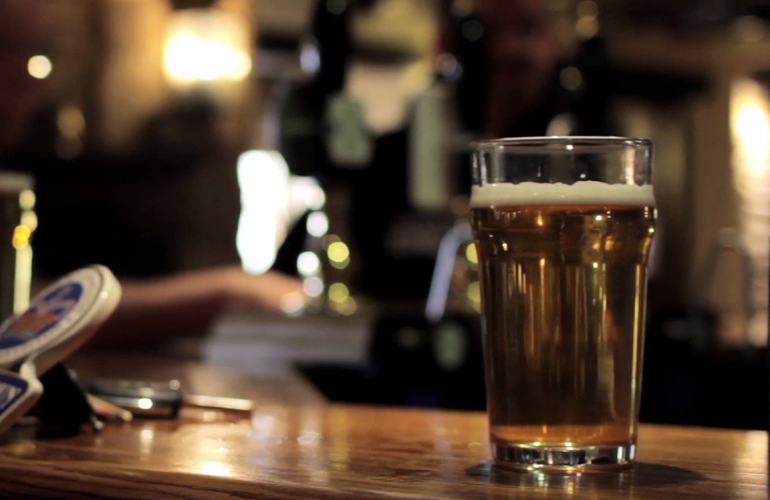 Introducing our Crown Inn Bitter
Real ale is a great passion of ours, so our landlord Marcus decided to brew his own Crown Inn Bitter, to provide a unique drinking experience for our customers, but also to get our regulars involved in creating what is our signature ale.
One of the most important things for us as a champion of local produce, was to use a local brewery to develop our ale. We chose to work with Kings Cliffe Brewery (KCB), which is just six miles from The Crown Inn. After an initial meeting with owner Jez, the team developed a questionnaire for customers about what sort of ale they enjoy, what they would like to try and what they wouldn't.
Armed with all this information, Marcus and Jez set about designing a recipe for Crown Inn Bitter and it is now selling well with great feedback from our customers.
Crown Inn Bitter is a golden session ale with citrus/marmalade notes.
Click here to view a film about how we made Crown Inn Bitter.