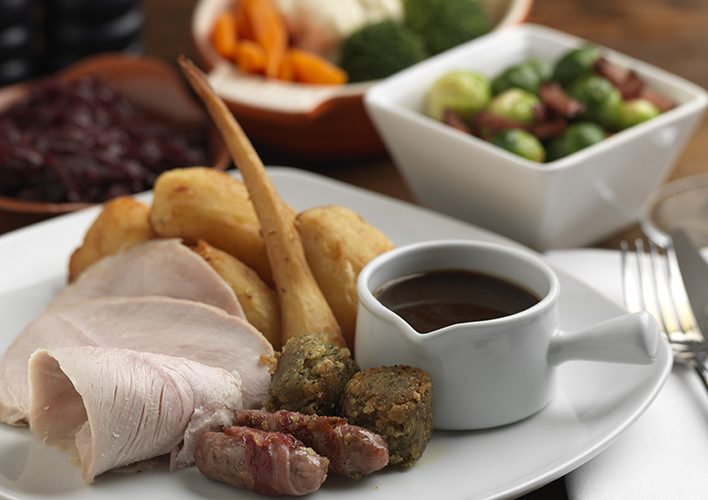 How to make the perfect turkey gravy
It's that time of year again when the whole family descends on your house for a feast of turkey, pigs in blankets, vegetables and stuffing.
You've finished roasting the turkey and now it's time to prepare the gravy. Those deeply browned scrapings from the bottom of the turkey tray may not look like much, but those drippings will make the tastiest gravy you've ever had. Follow my simple recipe for Christmas day gravy like no other:
Serves 6
Ingredients
Drippings and fat from the turkey tray (if you've cooked your vegetables in the same tray it will be even tastier)
Plain flour
Chicken stock (200ml)
Optional extras
Wine (splash)
Method
After you've removed your turkey from the oven and set it aside to rest. Take the drippings and three or four tablespoons of fat from the tray and place into a pan over the hob. Make sure to remove any excess fat.
Once the drippings start to spit and bubble add three or four tablespoons of flour (if you added three tablespoons of fat, add three tablespoons of flour etc.). The mixture will look lumpy at this stage.
Gradually stir in the chicken stock, if you have decided to use wine you should add a splash of this after the chicken stock.
Bring the mixture to a low simmer for approximately 15 minutes, stirring regularly to make sure all of the flour has dissolved.
The gravy is ready to be served. Remember, you have used the drippings from the turkey tray so if you prefer a smooth gravy sieve before serving.