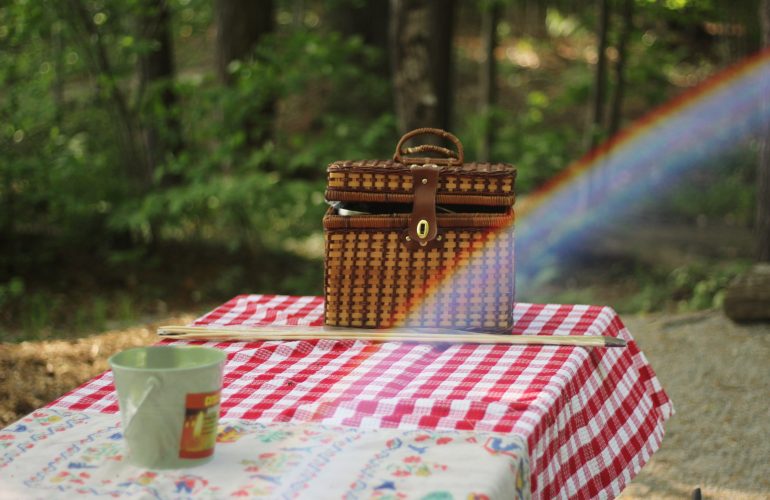 National Picnic Week – Our tips, tricks and favourite recipe
National Picnic Week is an annual event to promote one of Britain's most enjoyable summer traditions… a family picnic! The combination of sun, family, fantastic British food and the great outdoors is something that we all love at the Crown Inn. So we asked the owner and chef Marcus for his culinary tips, tricks and recipes to make the perfect picnic.
Elton and Peterborough have no shortage of idyllic picnic locations; one of my favourites would be along the banks of the River Nene. I like to find a spot with both beautiful views and clear land for the kids to play on, not always easy, but I think the search is half the fun!
For the food, I like to keep things simple but delicious, my absolute musts include:
• A freshly baked, crusty baguette
• A selection of cold meats: Parma or Serrano ham, chorizo, salami and some carved home cooked ham
• A really good quality soft cheese like a nice Brie or Camembert
• A couple of nice salads such as my family chickpea salad (see recipe below)
• Olives
• Strawberries and fresh cream
• A bottle of dry, chilled white wine
For the kids, I would go for their favourite sandwiches and maybe some baby Scotch eggs or baby pork pies cut in half. A selection of vegetable sticks such as peppers, cucumber, celery and some lovely ripe baby tomatoes, as well as some fruit would also be great for the kids.
Eating outdoors is always going to get a little messy so it's important to think ahead for any little accidents. Here are some suggestions of what I try to include in my picnic basket:
• A blanket
• Napkins and wipes (for spills and sticky fingers)
• Lightweight cutlery, plates and glasses
• Serving utensils, chopping board or sharp knife for the bread (best to wrap this in a tea towel)
• Ice pack (to keep everything fresh and cold)
• Thermos water cooler (I find this makes the kids more likely to drink it)
• Condiments, sauces, salt and pepper
• Sun cream and an umbrella
• A bag to collect any rubbish
• Corkscrew or bottle opener
• A bowl for water if you're bringing the dog
• Games and activities such as a Frisbee or ball to keep the kids busy
Picnic Perfect Chickpea Salad
Serves 4 | Suitable for vegans and vegetarians
This is a family recipe invented by my Uncle who lives in Mallorca, a man well known for his lack of organisation when inviting guests for dinner. One evening my mother and I paid him a visit while on holiday, as usual he wasn't prepared and had to throw something together in a hurry. This chickpea salad was the result and I must say was one of the most delicious salads I have ever eaten. It is a perfect and versatile summer dish ideal to enjoy as a small starter, side dish served at a BBQ or as a main meal.
Ingredients
2 tins of chickpeas (800g) washed and drained in a sieve (shake to dry off)
1 medium red onion, finely chopped
1 green pepper, finely chopped
3 cloves of garlic, finely chopped
200g of good quality cherry tomatoes on the vine, quartered
1 quarter of ripe pineapple, cored and diced
100g of Greek currants (normal sweet currants can also be used)
2 tbsp of baby caper berries
Handful of coriander, finely sliced
Ground sea salt and black pepper
Good glug of virgin olive oil
You could also add two tins of drained tuna if you want to turn this into a more filling main meal
Method
This really easy recipe takes minutes to make; add the chickpeas to a large salad bowl and add all of the ingredients aside from the coriander, toss together, season to taste with salt and pepper, finish with the coriander and toss together one final time. Enjoy in the sun with a good dry white wine of your choice, I personally like a good quality Muscadet.