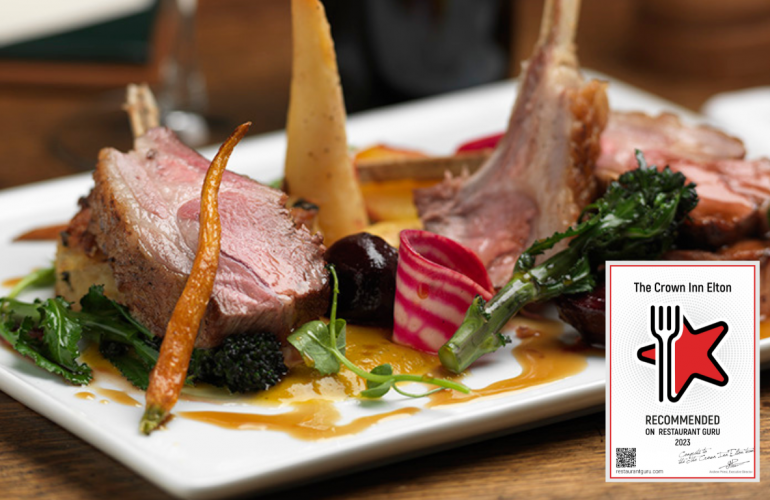 2023 Restaurant Guru recommendation award!
The Crown Inn has been awarded the 2023 recommendation badge by the Restaurant Guru!
Based on visitor reviews and feedback, The Crown Inn Elton has received a Certificate of Excellence for being one of the highest rated restaurants in Peterborough.
The Restaurant Guru complimented our "nicely cooked pork roast, haddock and flat iron steaks", and commented that: "it's time for you to try the tasty sticky toffee pudding, biscuits and ice cream!"
The review recommends our "versatile wine list, great tea and good coffee" that will make you want to "certainly come back".
Interested in finding out for yourself? Come in and join us for a delicious meal, Sunday lunch or a quick drink! If you have visited the pub recently, don't forget to leave a review.
We are grateful to every visitor at The Crown Inn and thank everyone for their lovely reviews and feedback. Here's to another great year!
We look forward to seeing you soon.