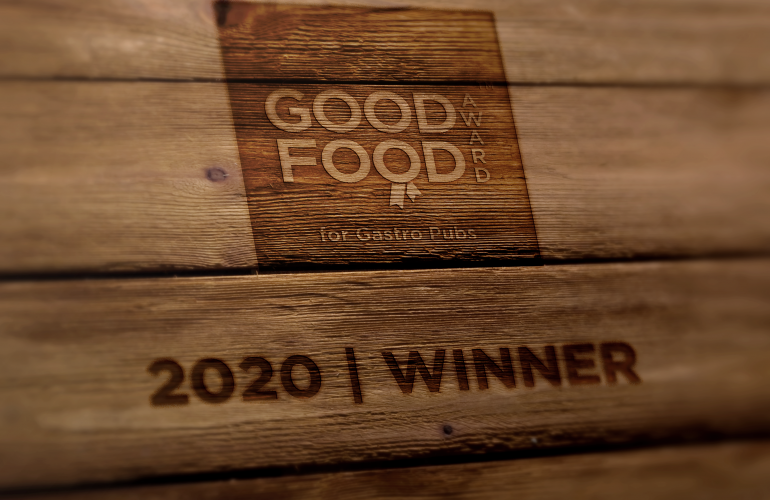 The Crown Inn, Elton wins 2020 Good Food Award for Gastro Pubs
We are delighted to announce that we have been awarded the "2020 Good Food Award for Gastro Pubs" in the national Good Food Awards.
Published on 1st November 2019, the award recognises hard-working teams who strive for culinary excellence within their field.
Based upon customer feedback, nominations and votes, the Crown Inn, Elton has been recognised as demonstrating exceptional levels of food quality, service and value when compared to industry benchmarks.
With 53,651 Gastro Pubs within the UK, and a record number of entrants, we are incredibly pleased to have been recognised. We would like to thank those who voted for us, our hardworking team, head chef Gavyn Willimer,  and those who continue to support us here at the Crown Inn, Elton.
Click here to view our Good Food Award listing.