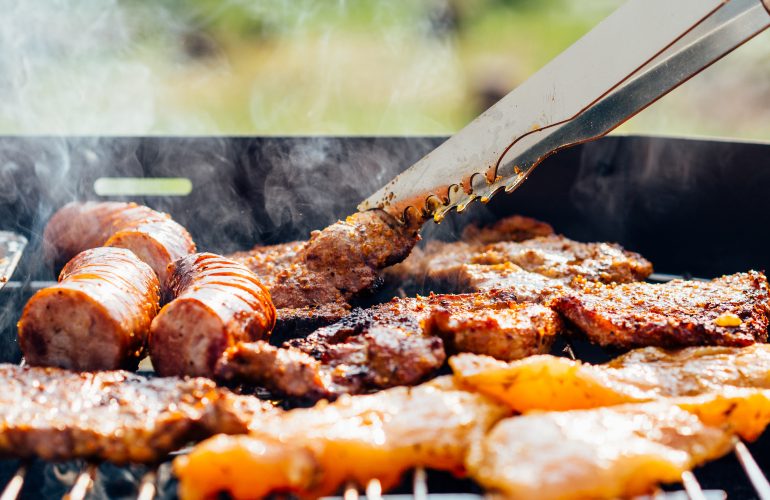 Why we support local butchers
At the Crown Inn, Elton we have always been advocates of sustainable, high quality and local produce and we are proud to support our local butchers. As BBQ season continues, we wanted to remind you why we think the butcher is best.  A BBQ is the perfect opportunity to make a trip to your local high street and explore the fantastic range and quality your butcher has to offer.
Quality
A butchers pride is in the quality of their meat. This means there should be no corners cut when it comes to sourcing and preparation. A good butcher will know exactly where the meat has come from and it's usually a trusted, local farm.
Choice
Whether shopping for burgers, sausages, wings, ribs, kebabs or steaks your butcher should have everything you need, plus a few options you may have never considered. With pre-prepared and pre-seasoned selections, you can still have the convenience of a supermarket – without losing out on the quality.  You also have more flexibility over portion sizes at the butchers, meaning you only need to buy exactly what you need – saving yourself money and waste.
Service
If you're looking for advice on cooking times or styles, the best cut of meat for your recipe, what's in season right now or just exactly how much you need to feed your family your butcher is an expert who will be happy to help.
Plus you shouldn't forget… when you buy from a local butcher you are also helping to support your local community.
If you are looking for a local butcher, sites such as www.findabutcher.co.uk are great but we recommend you take a stroll down your local high street… you never know what you might find!