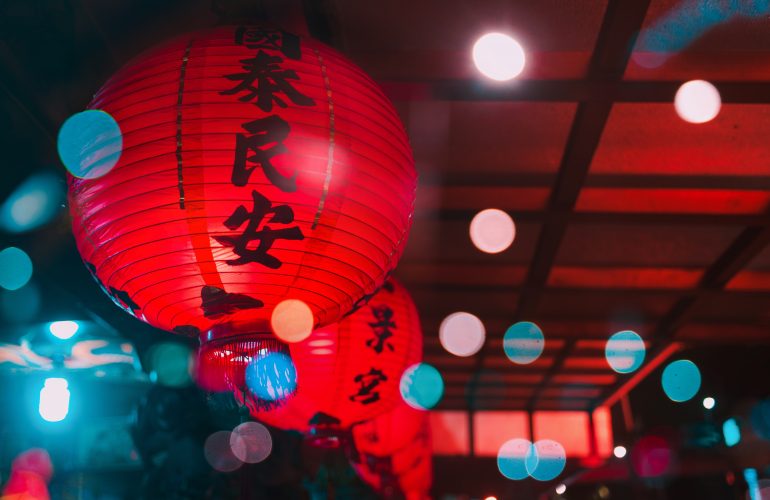 Xin's homemade pork char siu recipe!
To celebrate the start of the Chinese New Year festival, our landlady Xin has shared one of her favourite recipes from growing up in China. This deliciously sticky char sui pork is the perfect dish for a romantic meal for two!
 Ingredients
800g pork tenderloin or fillet (shoulder and belly can work if preferred!)
Marinade
1 tbsp. sesame oil for brushing
2 tbsp. hoisin sauce
2 tbsp. light soy sauce
1 tbsp. honey
1 tbsp. oyster sauce
1 tbsp. Chinese rice wine
1 tsp. five spice powder
1 tbsp. brown sugar
3 cloves of garlic, finely crushed
1 inch of ginger, peeled and finely chopped
Optional: You can add red bean curd (found in speciality stores) or a few drops of red food colouring to the marinade to achieve a more traditional look.
To cook
1 tbsp. honey
1 tbsp. hot water
1 tbsp. of marinade
Method
Add all of the marinade ingredients into a large bowl and mix well until combined, set aside.
Make small incisions in the pork to help it to absorb the flavour and place in a sealable food bag or container (make sure you don't mind it getting stained – this can be a little messy!).
Pour over the marinade, reserving a tablespoon for cooking later and place in the fridge. Leave for as long as you can (4 hours minimum, 48 hours maximum), remembering to turn the meat 2-3 times to ensure an even coverage.
Pre-heat the oven to around 200°C.
Mix the hot water, honey and remaining marinade in a separate bowl.
Place the pork fillets on a wire rack over a large baking tray and brush over half of the mixture.
Roast for 25 to 30 minutes on the middle shelf.
Remove the pork from the oven and brush on remaining mixture. Return to the oven for a further ten minutes on the top shelf.
Remove the pork and allow to rest for 10 minutes. Cut into thin slices and serve with your favourite sides, we recommend steamed white rice!